Clicking on the links below will bring you to the Sunday Mass readings published by the USCCB; scroll down the USCCB page to find the Gospel readings.
Christmas Gospels
Through the "Lens" of the Nativity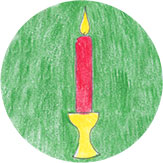 Christmas
There are four different Gospel readings used at the Christmas Masses. The one you hear depends upon the time that you attend Mass. They progress from darkness to light.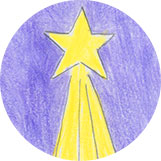 If you attend a vigil Mass, you'll hear about all the people sitting in darkness who were waiting for the Savior. You will also hear about the darkness Joseph experienced as he waited for God to give him light.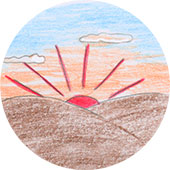 If you attend Mass in the night, you will hear about the birth of Jesus and the announcement to the shepherds. The glory of the Lord shone around them. While the world was in darkness, the light began to shine.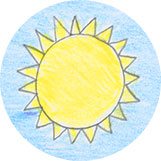 If you attend Mass in the morning, you will find that the shepherds glorify God for all they have seen and that Mary reflects in her heart on all that she has seen. Now that the light has come, we can see.
If you attend Mass during the day, you will hear that Jesus, the Word who has taken our flesh, has made his dwelling among us. If we live in the light of day, we can see his glory.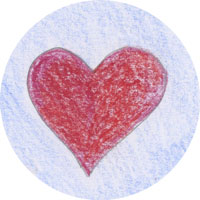 Mary, Mother of God
How can we bring the light of Jesus to the world? Today's Gospel gives us at least four ideas. Like Mary, we ponder in the quiet of our hearts. When we do, this leads us to be amazed. Then, we praise and glorify God. Finally, we now want to tell everyone what we have seen and believed.
Link to the Gospel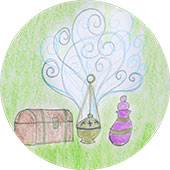 Epiphany
The magi could not find Jesus. They tried to find him where there was only emptiness and darkness. And they did not succeed. But once they turned to the light, they were overjoyed and found the Child Jesus with Mary, his mother.
Link to the Gospel