The Saints and Their Love for Mary
St. Joseph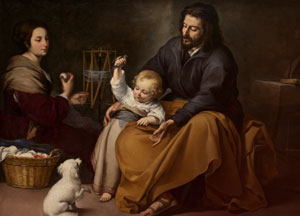 Which saint loved Mary the most?
Well, I don't know for sure but it seems likely that it was Joseph. Who was Joseph? We wouldn't know anything about him if it wasn't for his relationship with Mary. What if Joseph had decided to reject Mary?
Joseph loved Mary so much that even when he didn't understand, he wanted to protect her. Therefore God rewarded him and allowed him to spend his life protecting and cherishing Mary and Jesus. Because of his love for Mary, Joseph also lived in a deep and close relationship with Jesus.
Joseph teaches us:
Be faithful even when you don't understand.
Protect and love the weak and you will be protecting Jesus.
Love Mary and you will be drawn to Jesus.