Clicking on the links below will bring you to the Sunday Mass readings published by the USCCB; scroll down the USCCB page to find the Gospel readings.
Sunday Gospels
Through the Lens of Coming
During Advent, you are sure to hear about the coming of Jesus. This Advent don't miss the coming of Jesus. Stay awake, Repent, Pay Attention, and Receive Jesus into your home.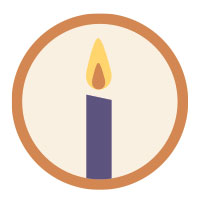 Have you ever tried to stay awake waiting for something? Jesus wants us to be spiritually awake (Mt 24:37-44) as we wait for his coming. Advent is a holy time when we can reflect and think about what it was like for the Jewish people to wait with great longing for the coming of the Messiah.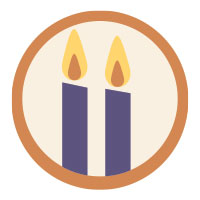 When the Kingdom of Heaven was near, John the Baptist told the people to get ready by repenting. (Mt 3:1-12) If we want to see something coming but we're facing the wrong direction, the sensible thing to do is turn around and then go forward. What do you need to change to be ready for Jesus when he comes again?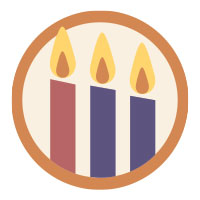 The disciples of John wondered if Jesus was the one to come. (Mt 11:2-11) Jesus wants us to recognize him because what good does it do if he comes and we can't see him? Pay attention this week to the ways that Jesus is present in your life.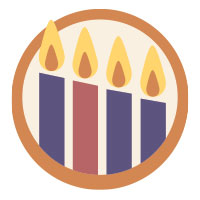 Many people missed seeing Jesus at his first coming. Even St. Joseph nearly missed seeing him until an angel helped him out. (Mt 1:18-24) Jesus came in such a simple and humble way. But once Joseph received God's word, Jesus and Mary came into his home.