Part Three: Truchas to Peñasco
We left Truchas in the cool, early morning and headed through the mountains towards Trampas and beyond that to Peñasco where we planned to spend the night. Two dogs followed us from Truchas. One of them was persuaded to turn around about a mile from Truchas but the other walked all the way to Peñasco. The way was beautiful as we passed through thick pine forest. In the middle of the day, we arrived at Trampas.
There is an old church standing in the middle of the village. The church was built in the mid-1700s. It is one of the oldest churches in the region. When the church was built, there was no United States of America! We rested in the shade of the porch while we waited for the other members of our group to arrive. Then one of the men who was replastering the church walls opened the door for us and let us go inside. The inside is very beautiful. The walls are immensely thick. Therefore the building is smaller than it looks from the outside. The interior walls were covered with paintings of the saints. The chandeliers hanging from the ceiling were made of wood and had ropes to raise and lower them. These chandeliers were not powered by electricity but instead were full of candles! Everything inside felt very ancient and quiet.
On the way out of Trampas, we paused to admire an aqueduct made of hollowed logs that carried an irrigation canal across a deep gorge next to the road. In the afternoon, clouds came up and covered the sun. I rested at the edge of a forest road and had lunch. I had just finished when two men in a truck pulled up next to me to find out what I was doing. When I told them I was a pilgrim, they gave me a peach. When I reached the Picuris Reservation, I added my own dog adventure to the dog happenings of the day. A dog started following me in one of the villages and refused to go back. It followed me for several miles. Finally, I took a long break and two of the other pilgrims passed me. As I was not moving and they were, the dog left me and began to follow them. When I finally arrived in Peñasco, there was the dog lying in the yard of the Guadalupe Center. I refer to this day as our dog day!
In Peñasco, we stayed in the Guadalupe Center. Behind the building, there was a tree-filled ravine. In one of the biggest trees, there was a large flock of vultures! I spent some time on the back porch watching them coast in and land. The community provided us with food including an amazing pineapple upside-down cake. That night I slept for the first time on a table. I gathered some squares of old carpet to provide extra padding and my bed was surprisingly comfortable. In the night, I could hear the skunks that lived under the floor bumping and scuffling. In the morning, we all gathered our gear for one of the toughest days of the trip. To be continued…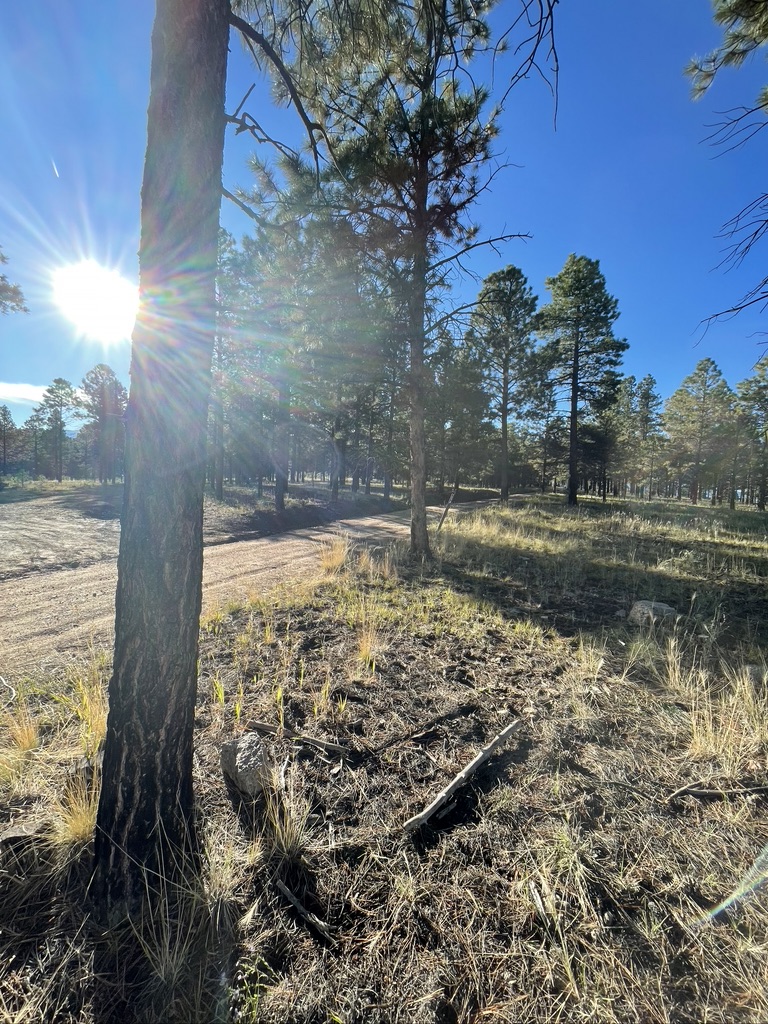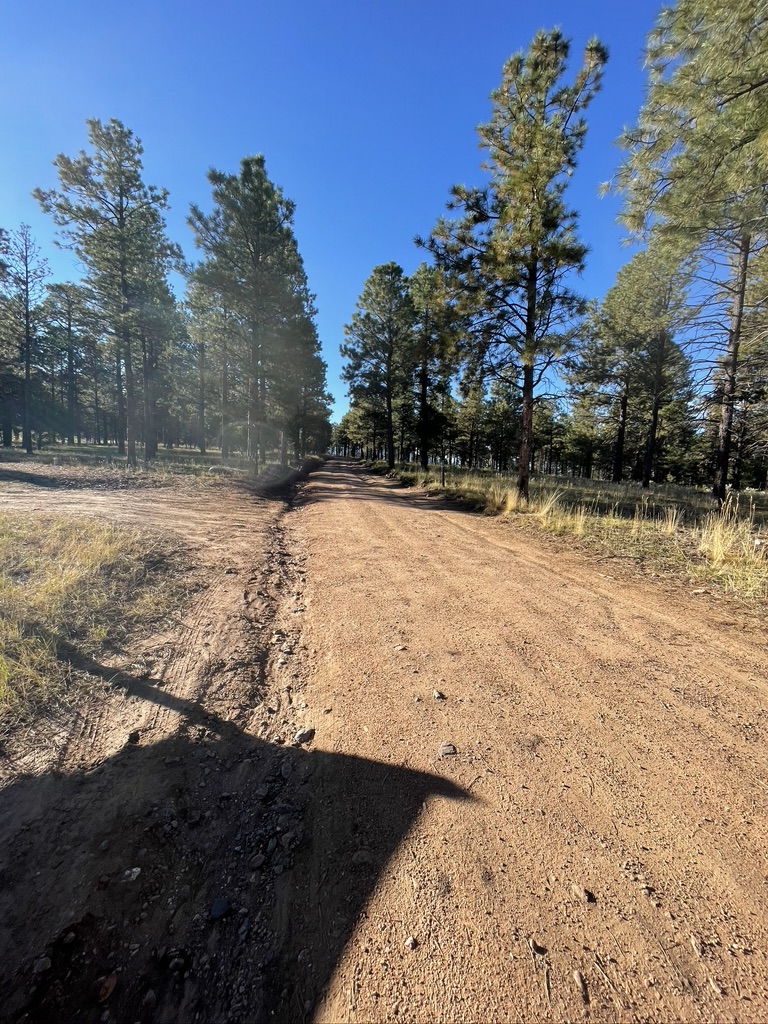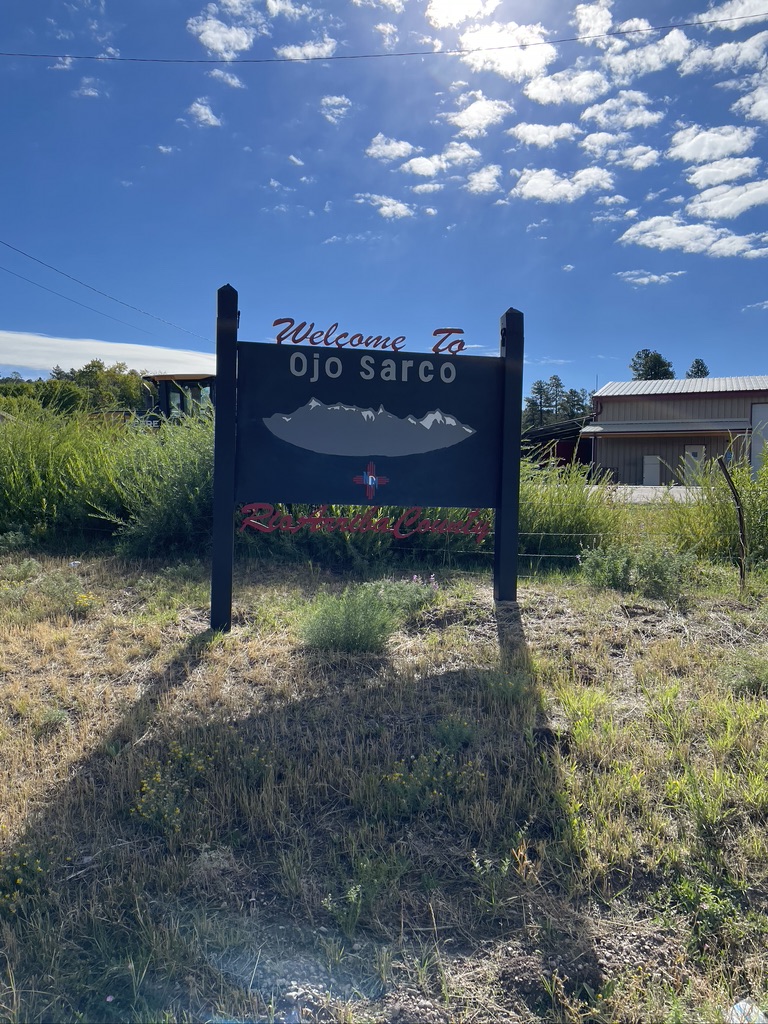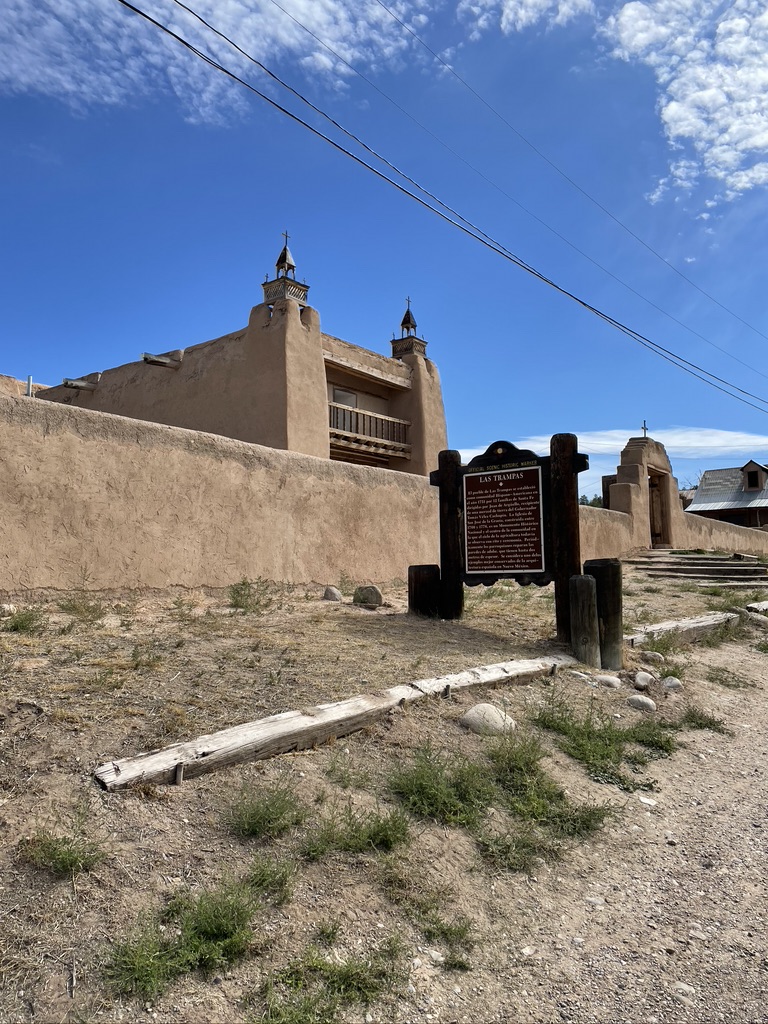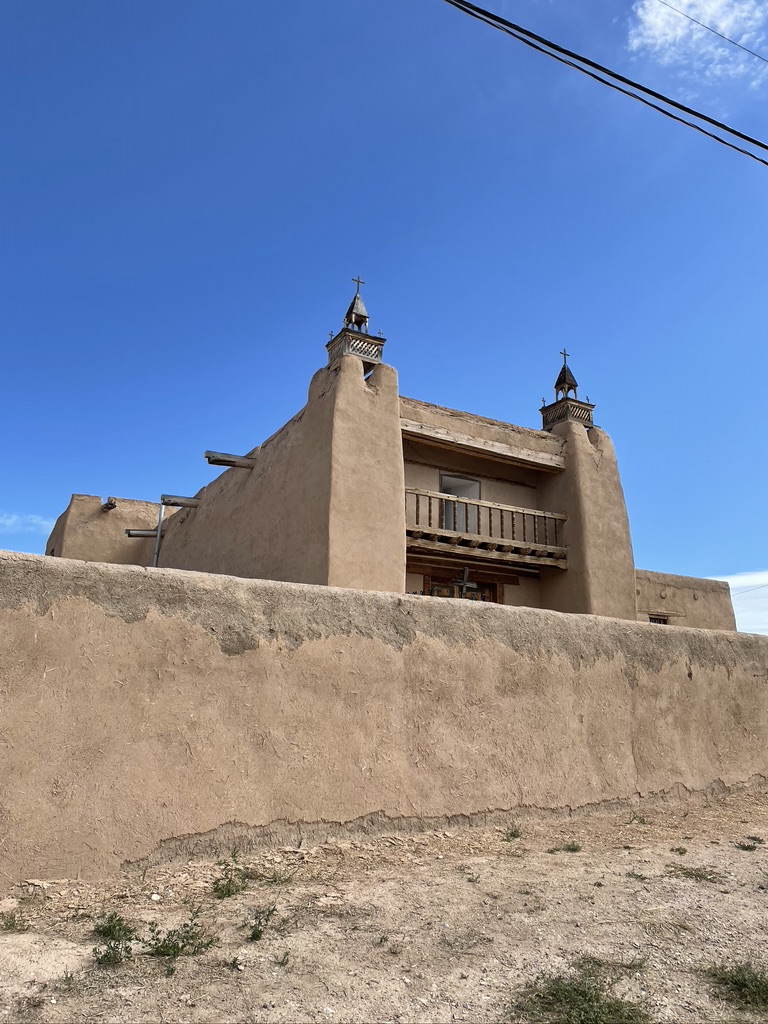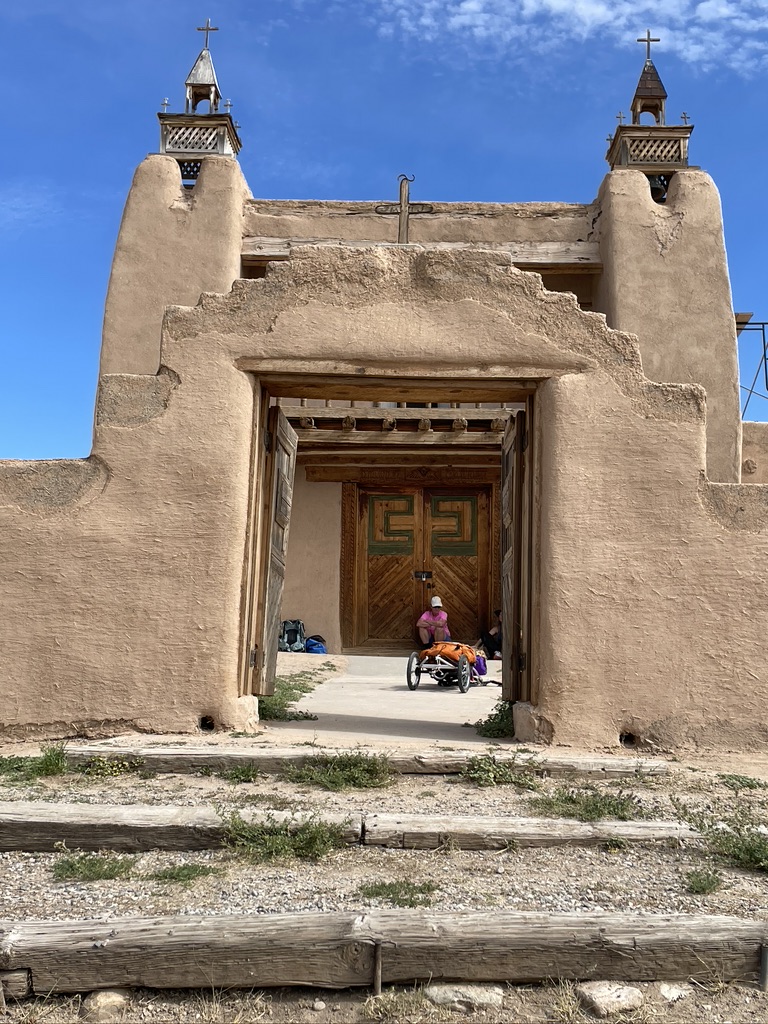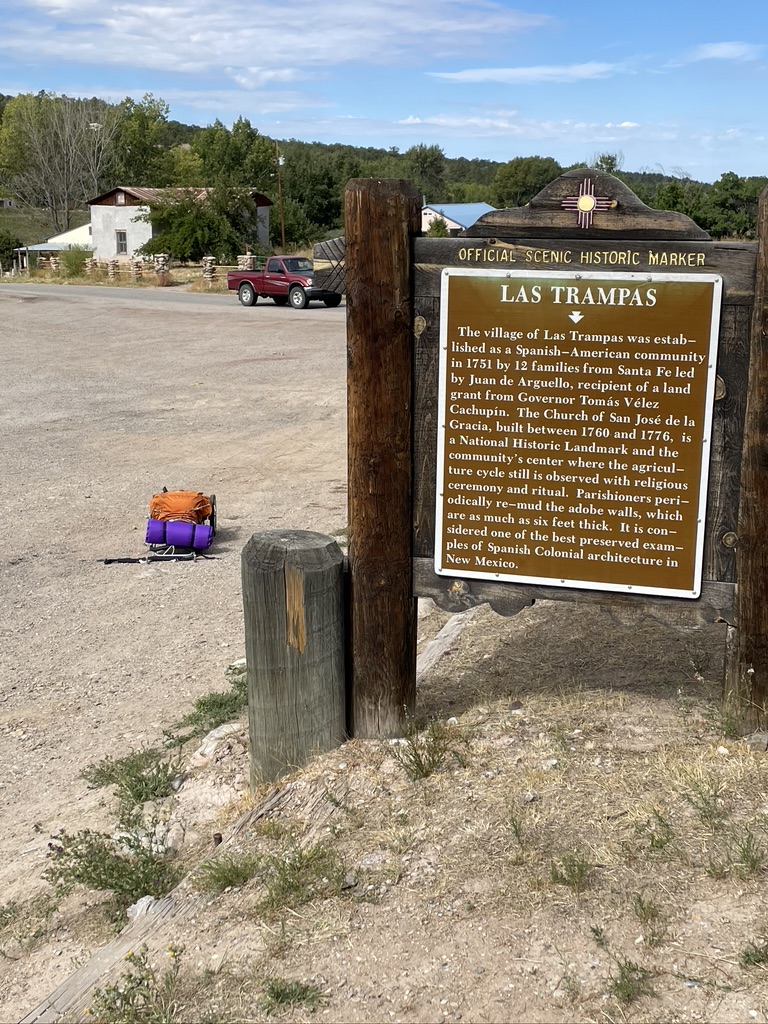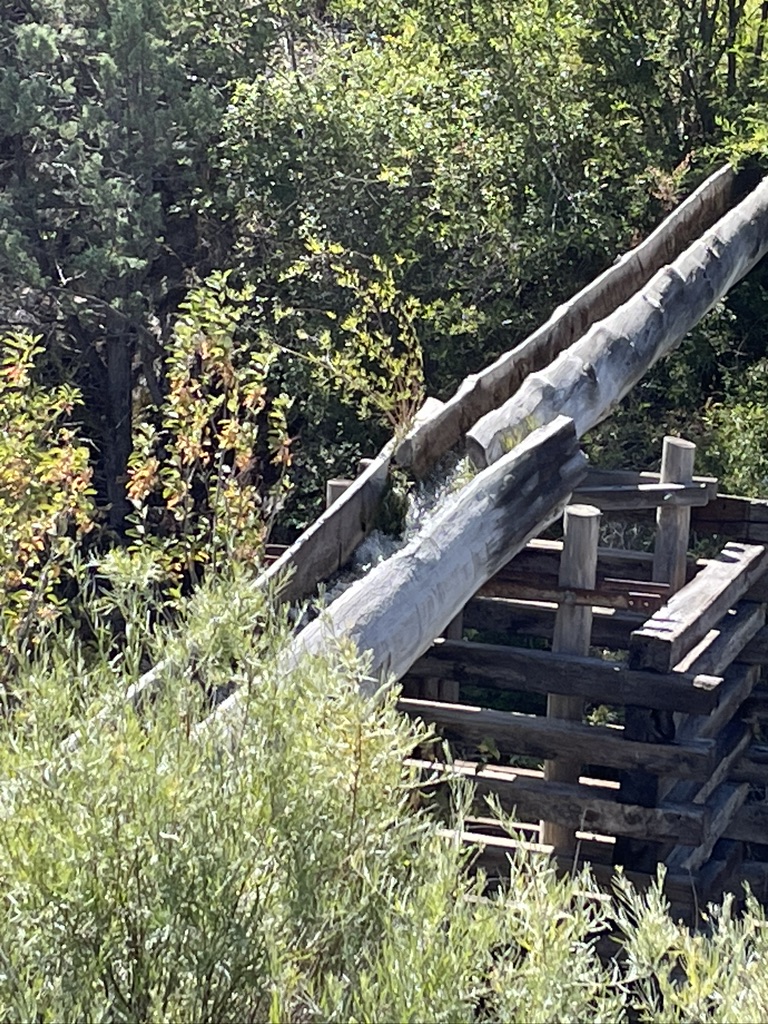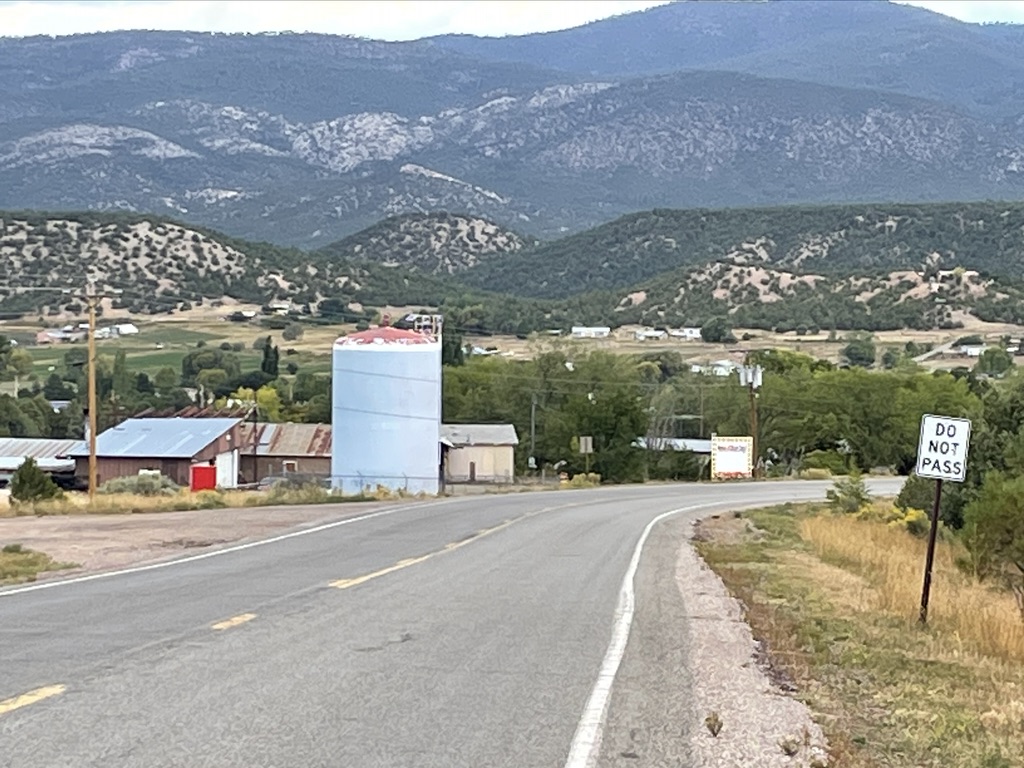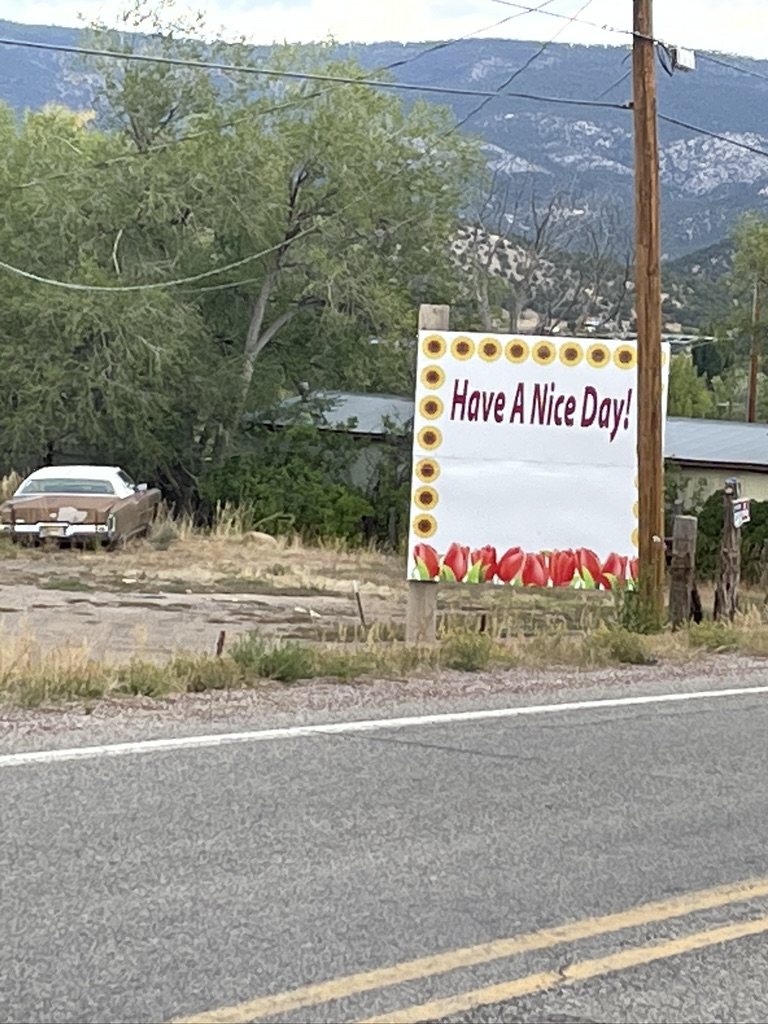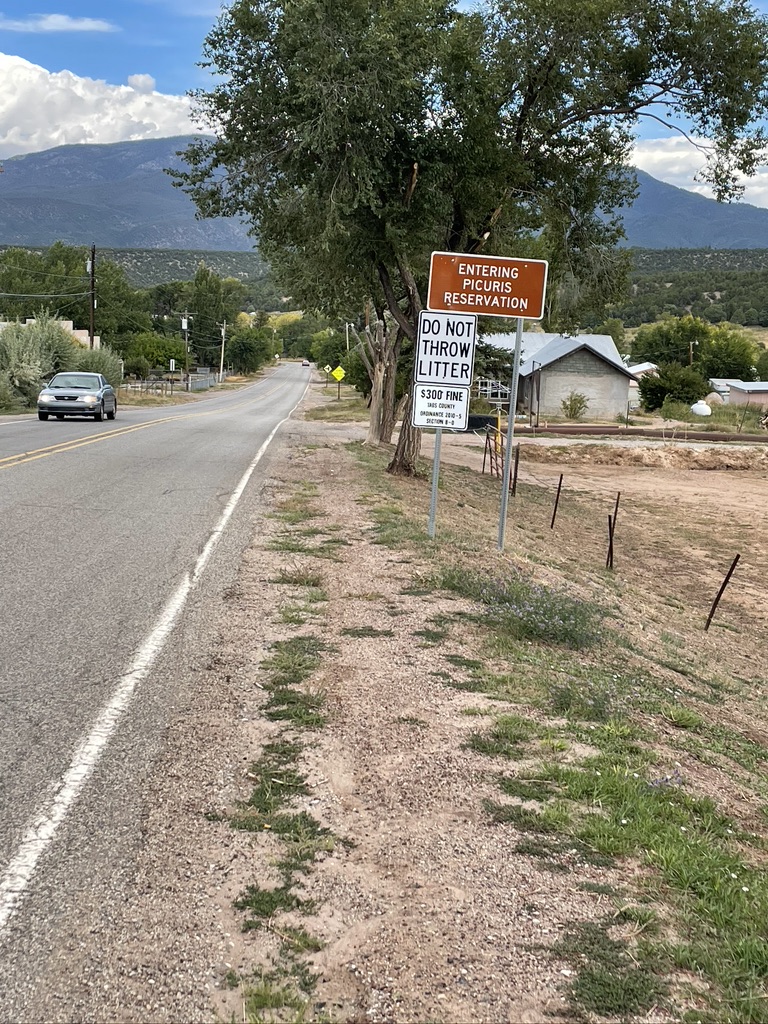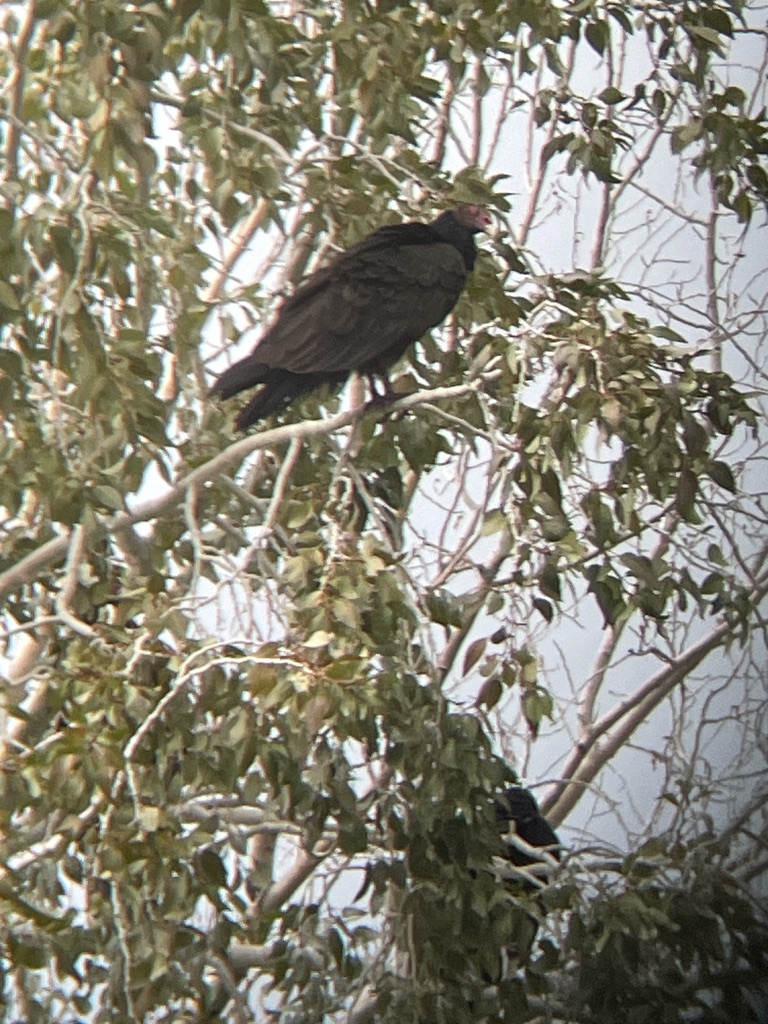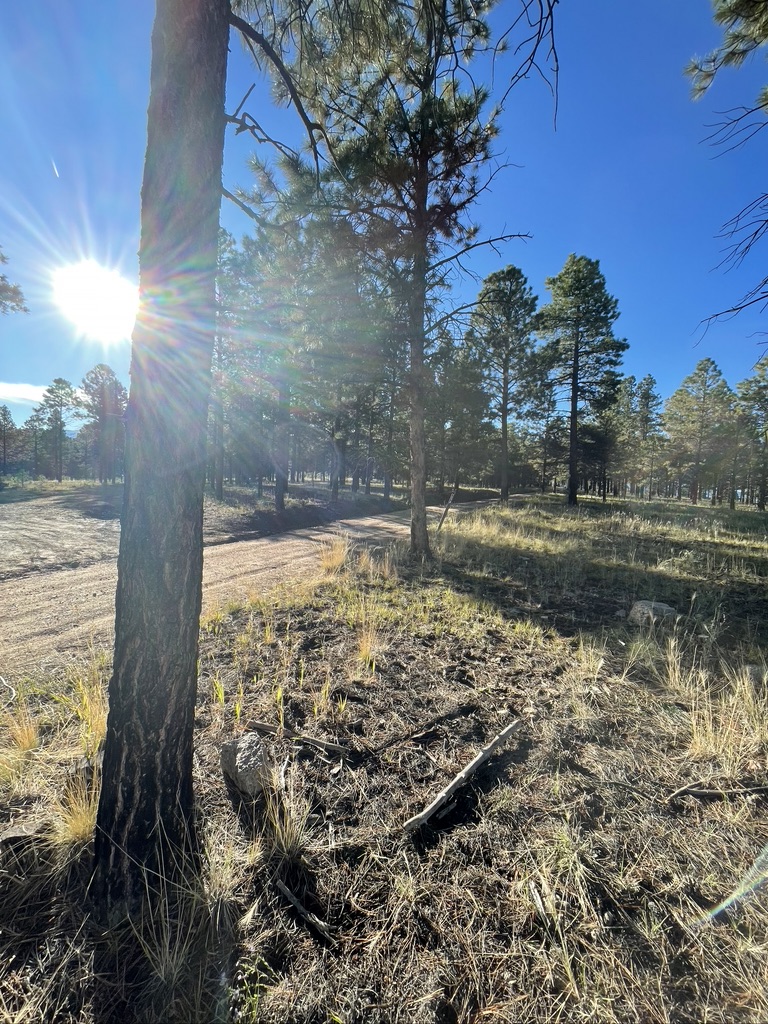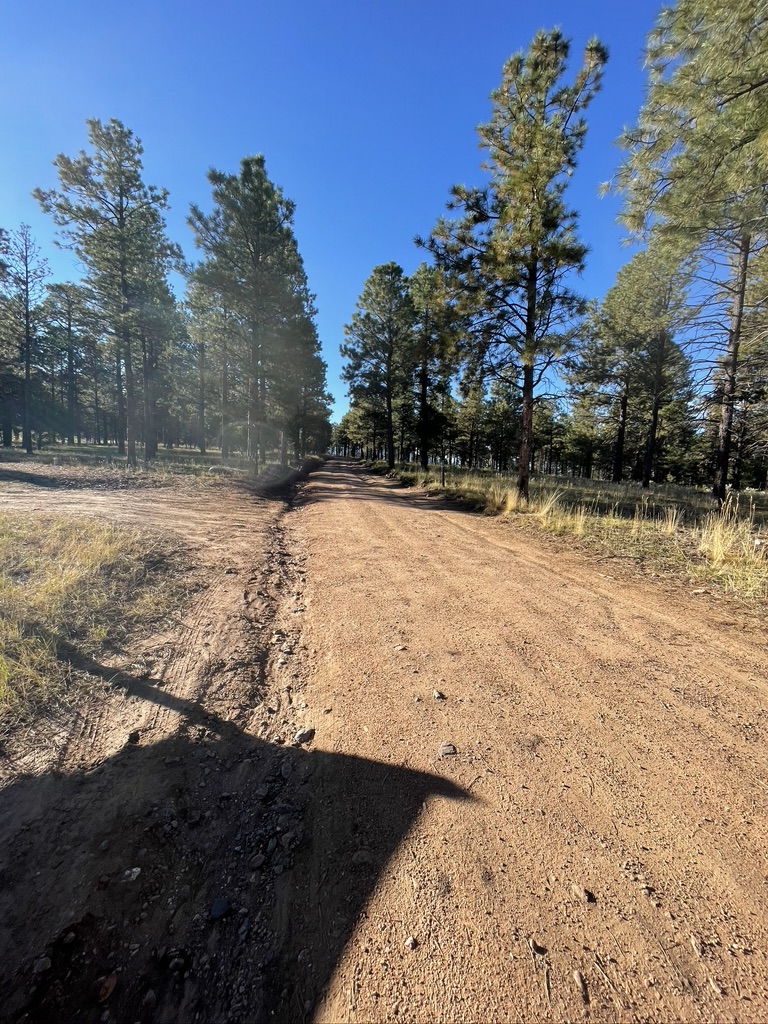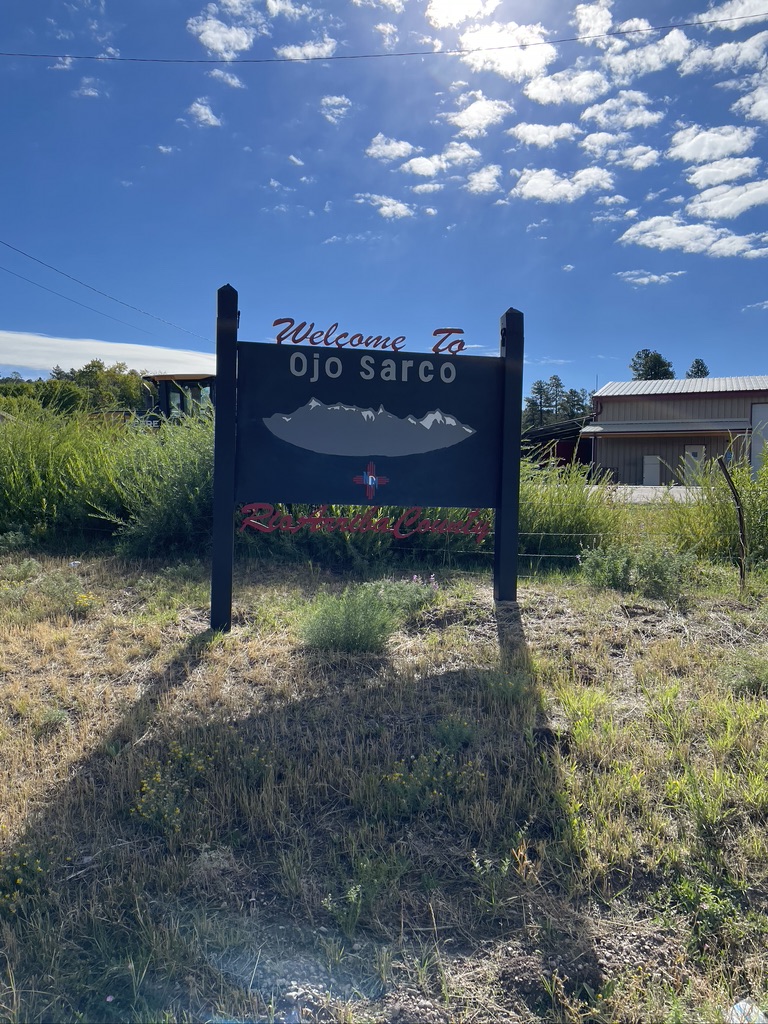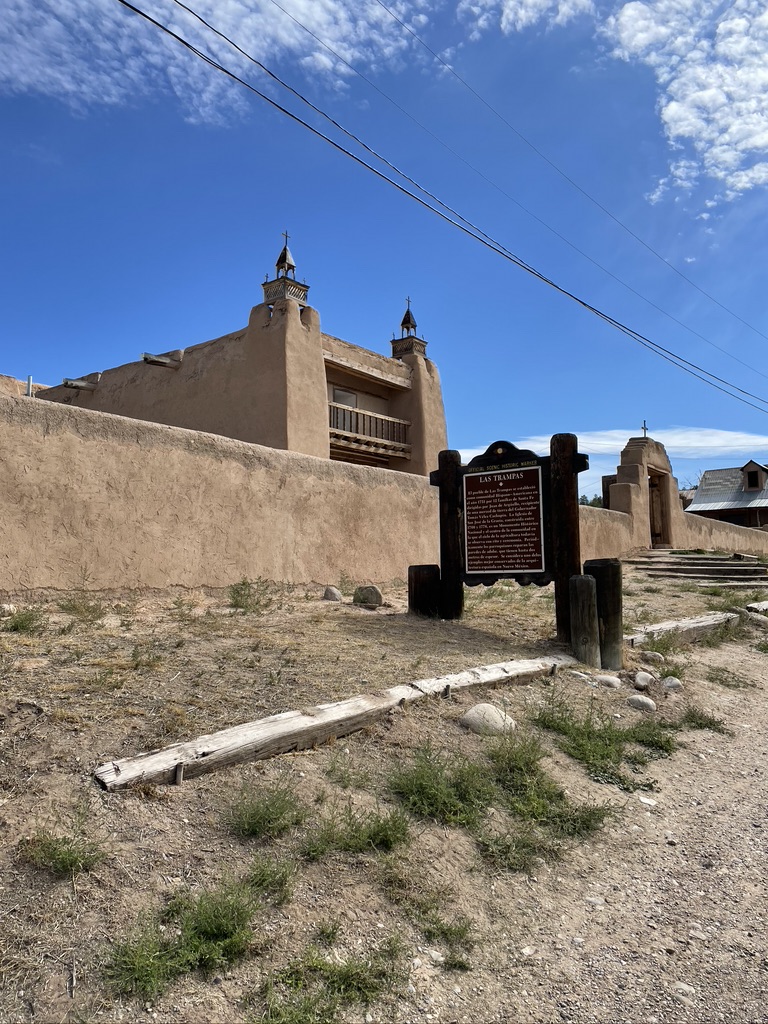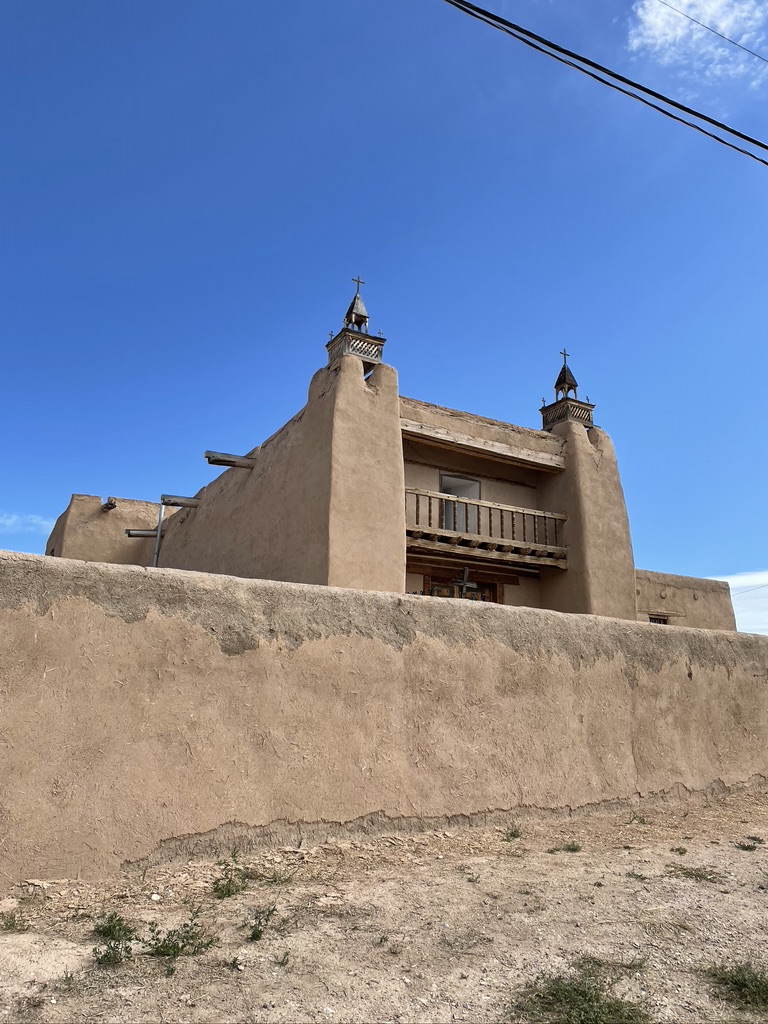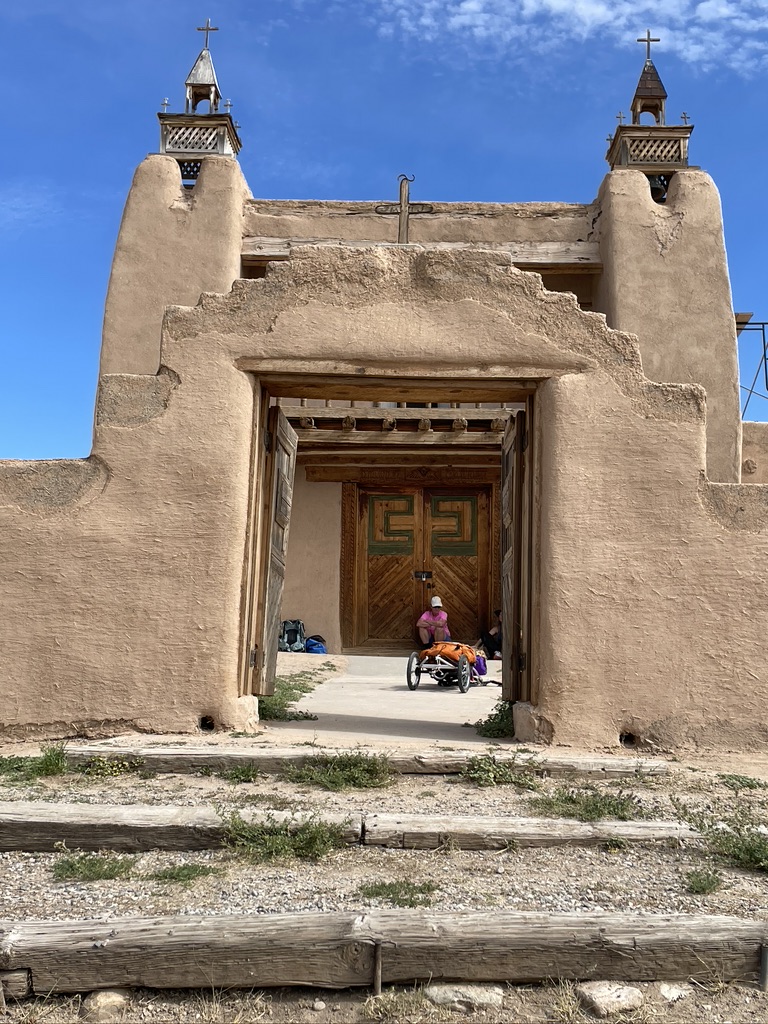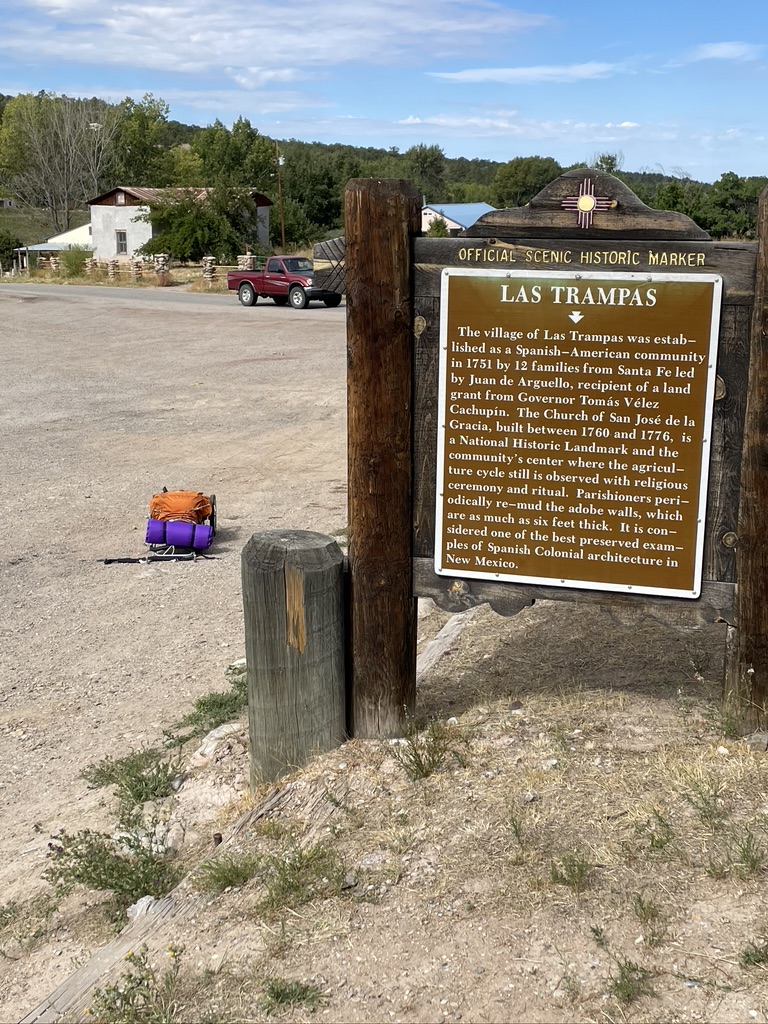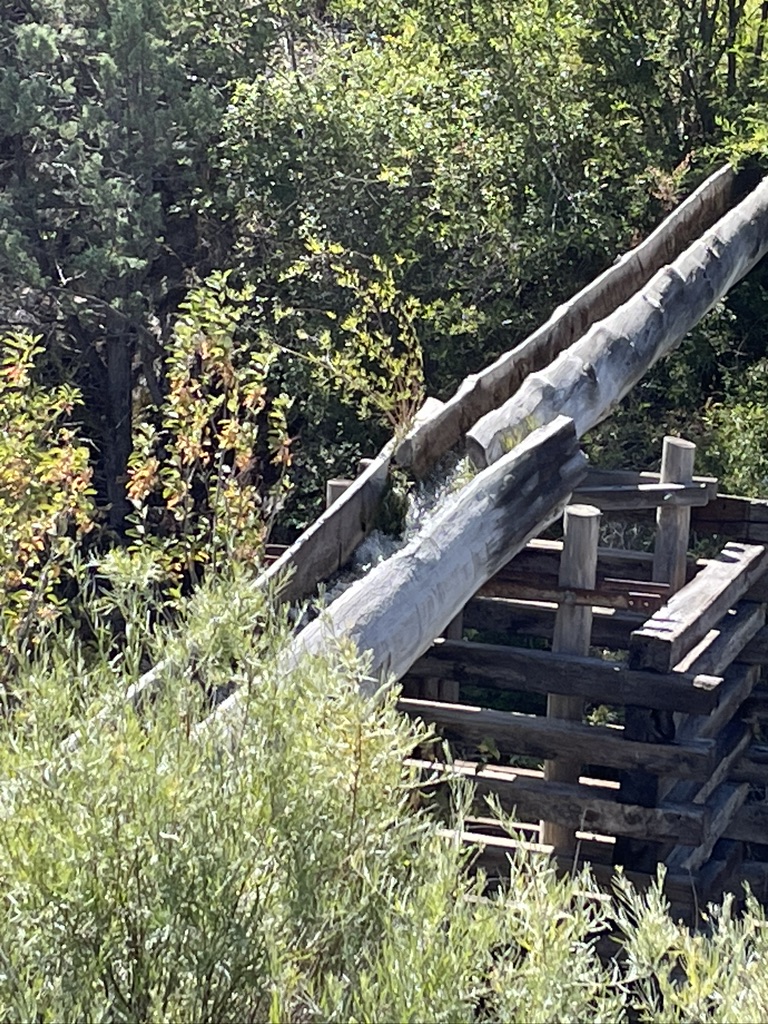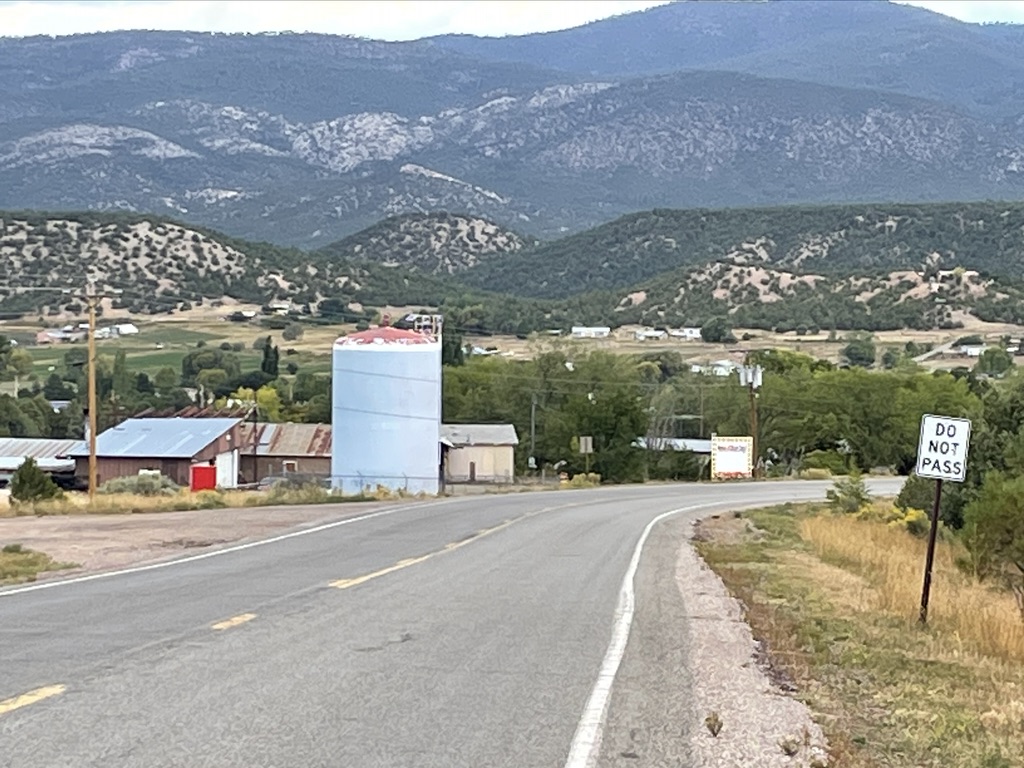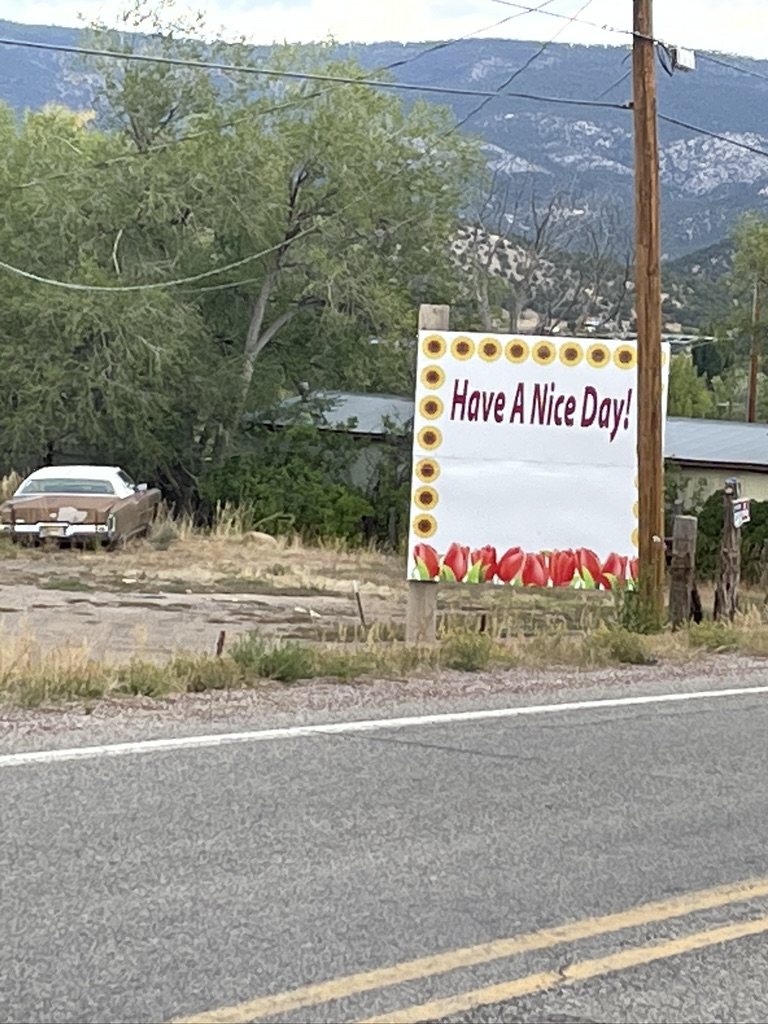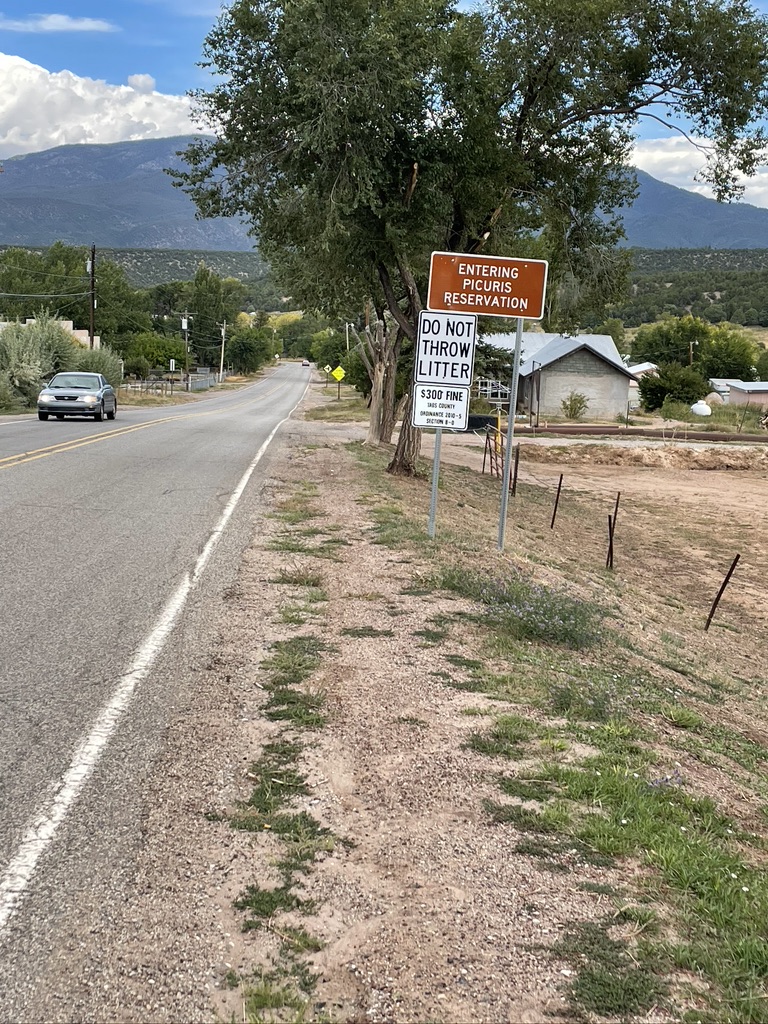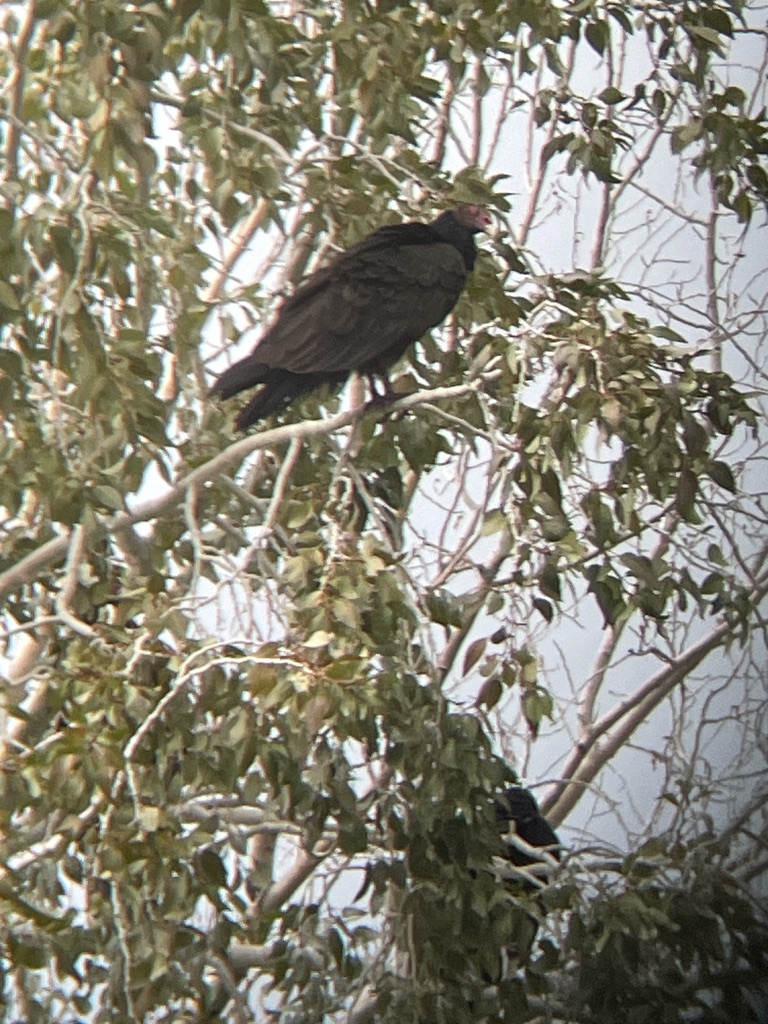 Other Posts in this series