What's In My Backyard?
Projects: Keeping a Nature Journal
For the introduction to this series, see here.
Keeping a nature journal is very important if you want to understand the wildlife in your backyard. It can be as simple as writing down what you see in the yard or as complicated as you like it to be. I like to note the sunrise and sunset times and the day length, the temperature, and the time. You can add interesting leaves to your journal. (Make sure they're dry or you risk destroying all your hard work!) Some days, I like to add sketches. On other days, I just put in half a page of notes on the wildlife in the backyard. You can set up a project. For instance, every day you could count all the ladybugs in your yard or sketch every bird you see at your bird feeder. A fun thing to do is to follow a tree through an entire year visiting it once a week and noting what is happening. You will be surprised at how much more you notice when you pause to sketch it or write about it. I have included a selection of pages from my own journal for you to see. Happy Journaling!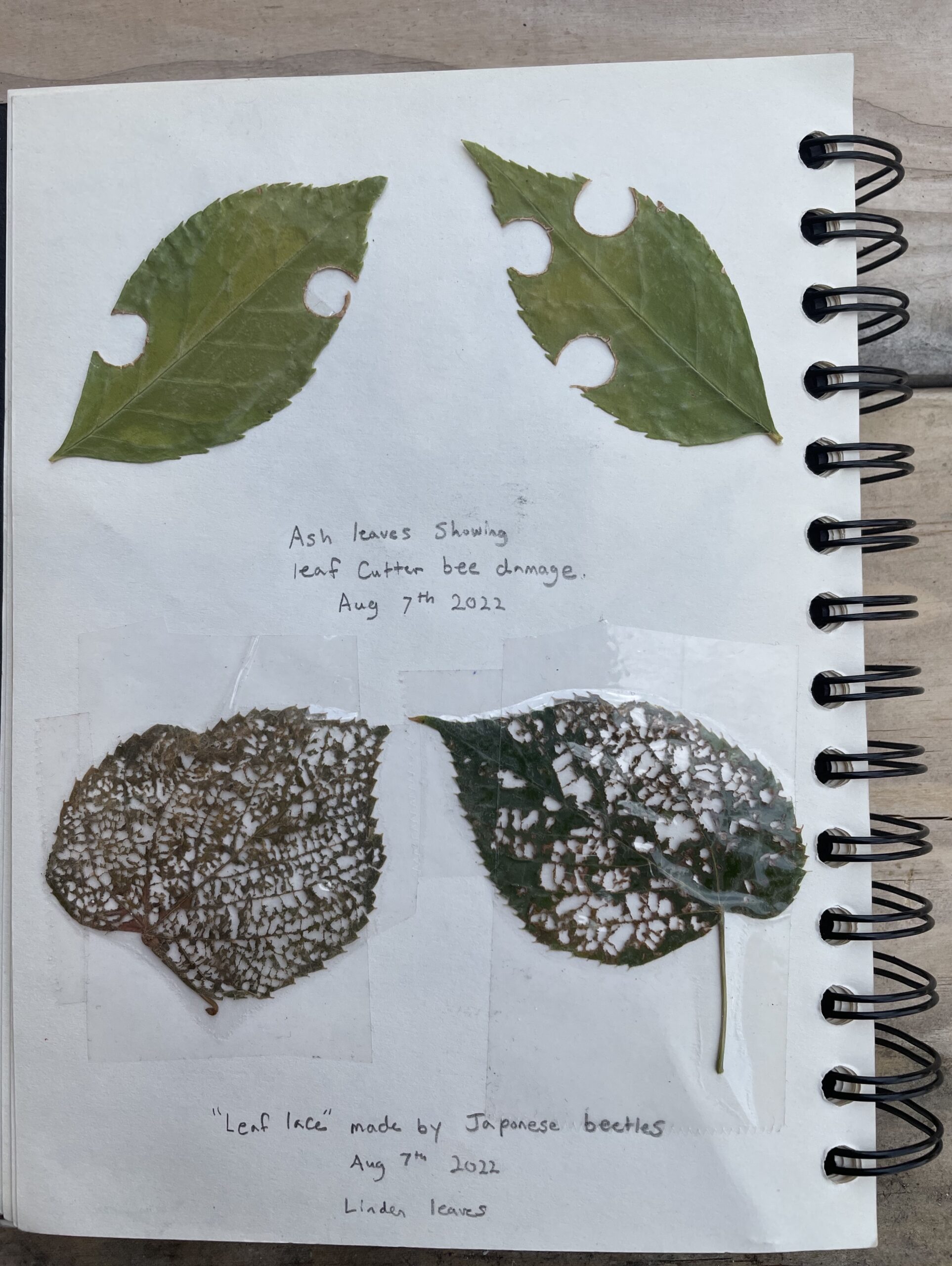 Previous Posts